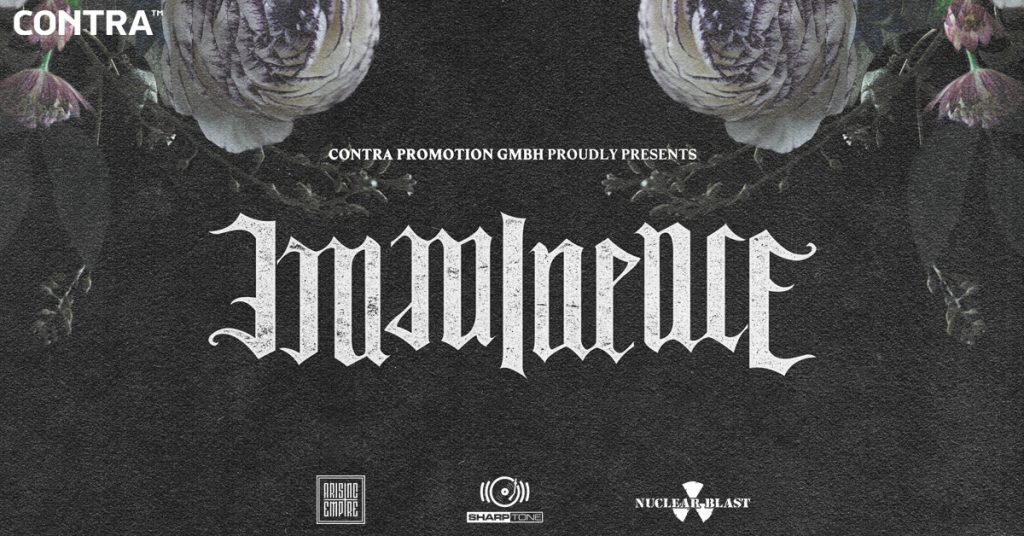 Contra Promotion GmbH & Arising Empire present:
Imminence
Turn The Light On: Album Tour Pt. II
Support: tba.
Fronted by vocalist and violinist Eddie Berg, guitarists Harald Barrett & Alex Arnoldsson, drummer Peter Hanström and bass player Christian Höijer; IMMINENCE announces their biggest headline tour to date. With the critically acclaimed release of the bands third full length album "Turn The Light On" (2019), IMMINENCE has breached on to new plateaus in the alternative scene and are ready to bring their highly anticipated album tour to Russia in 2019, UK and mainland Europe between January 15th and February 8th, 2020.
With an almost completely sold out run of release shows and a placing in the Top 100 Official German Album Charts, IMMINENCE has not only proven to be one of the most up-and-coming and exciting acts on the market today, but also strongly establishing their position as a new headliner.
Since the release of the bands breakthrough single 'The Sickness' (2015), and previous record "This Is Goodbye" (2017), the Swedish alternative metalcore act has become one of the country's most promising exports with the latest album truly distinguishing the diversity and vastness in IMMINENCE's identity of heartrending emotion. A significant milestone in the group's discography and an exceptional composition of sheer force and fragility that fears no boundaries or constraints.